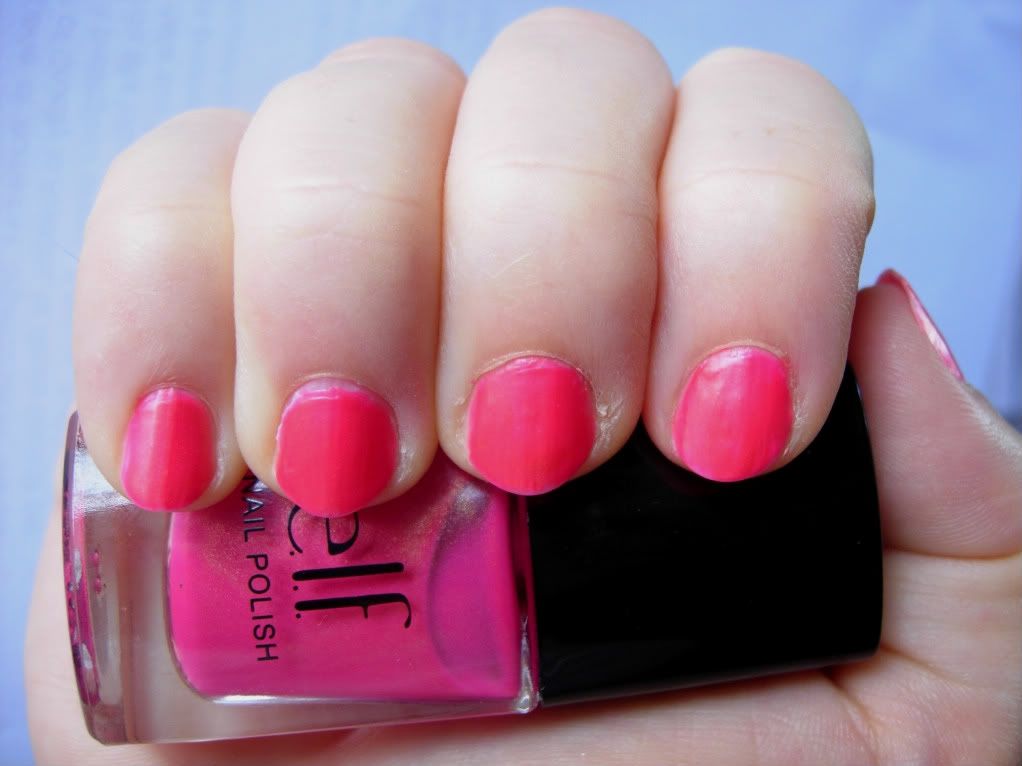 This is Passion Pink one of new nail polish shades by Elf…
This is too bright for my nails but I definitely like the gold shimmer and the matte finish.
Do you like it?
Please leave a comment if you do or don't!
Love
Olivia
Some of the products used were sent me as free trial samples by various makeup brands.
Eccovi il Passion Pink, uno dei nuovi colori di smalto di Elf: per i miei gusti è un rosa troppo acceso ma mi piacciono la luminescenza dorata e il finish matte.
Voi che ne dite?
Lasciate un commento per dirmi cosa ne pensate…
Olivia
Alcuni dei prodotti usati mi sono stati inviati gratuitamente in prova da aziende cosmetiche.